Marian's highly anticipated debut album is finally here!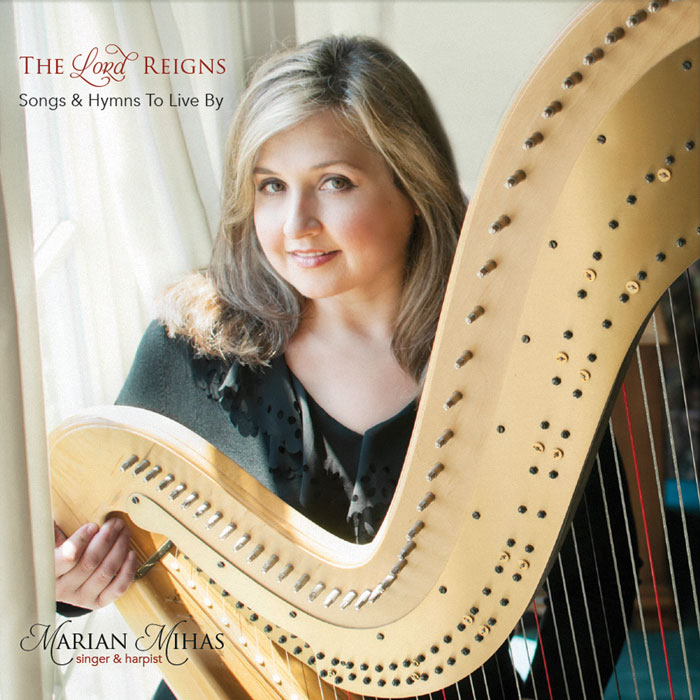 ---
The Lord Reigns: Songs & Hymns To Live By
Christian recording artist Marian Mihas creates her own niche of praise and worship music by singing while playing the concert grand harp.
Purchase Album
And I heard a voice from heaven, saying, "Write, 'Blessed are the dead who die in the Lord from now on!'" "Yes," says the Spirit, "so that they may rest from their labors, for their deeds follow with them."–Revelation 14:13 (NASB) I heard the sad news today that Dr. Leonidas Fengos, had departed for heaven on Friday, November 24, 2017.  He was a powerful pastor in Greece that was highly used by God.  He was a dynamic and Spirit-filled preacher with an anointed message.  Brother Louis, (Αδελφο Λουη) as we called him, was a chosen servant of God who gave his whole life for the Gospel.  He had a long and effective ministry and a tireless zeal to preach anywhere and everywhere.  He stood without apology for God's Word.  He constantly read his Bible, studying it all day long for many hours and underlining important passages.  He exemplified what it was like to live a holy life.  Over the years, our family had become friends with his and his life matched his preaching.  I thank God for this truly one-of- a-kind man of God.  He encouraged me in so many ways in my walk with God to grow closer to Him. Over ten years ago, I decided to translate his book on Revelation from Greek to English. It took many months of tedious and careful study and it became such a blessing reading Revelation and his commentary on it.  How I wish that I could be there for his funeral! I know it will be a blessing to be in the same church that he preached in countless times... read more
Booking Marian
For all booking requests and inquiries, please fill out the form on the Booking page.
Book Marian Today!